Shipping Details
We want to get you our Sip-Line® as soon as possible. That's why we make every effort to process your order swiftly so you can put your Sip-Line to good use immediately. Sip-Line® offers USPS ground shipping for regular orders shipped within the contiguous United States only. Please allow 1-7 business days for processing and an additional 1-4 business days for your order to arrive. A shipment tracking number will be emailed to you when your order has been processed.
We do not ship to US territories outside of the contiguous United States at this time.
We have made every effort to get your orders processed and shipped as soon as possible. IF expedited shipping is required, please note that we must receive the order no later than 10am MST for quickest delivery.
All orders placed after 10AM MST will require an additional business day for processing. All shipping days exclude weekends and holidays. All orders placed on holidays or weekends will be processed and ship the following business day. Shipping services and rates are subject to change at any time based on the carrier. Expedited options may not be available in all areas. Sip-Line® is not responsible for delays caused by the carrier.
Pease note that all Sip-Line® products and merchandise boxes ship with "Sip-Line®" on the exterior of the boxes and that some boxes may include a picture of the product on the exterior.
All custom, wholesale, or bulk orders will require additional processing time. Please refer to your quote for anticipated delivery.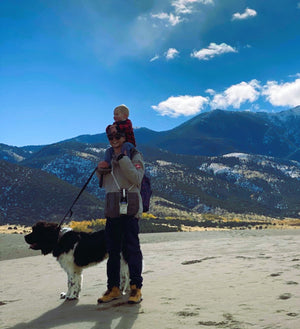 When your hands are full
Lock and load your favorite 12/16oz canned or bottled beverage in your Sip-Line®. Tuck it back or leave it at your side, and like magic, your hands are free!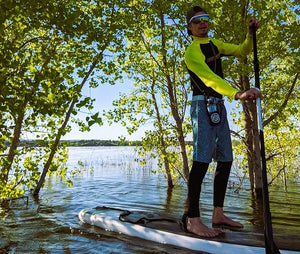 When you're on the move
Worn like a sling, your Sip-Line® will move along its patented pulley to keep your beverage upright as you move. Does not work with cartwheels, we've tried.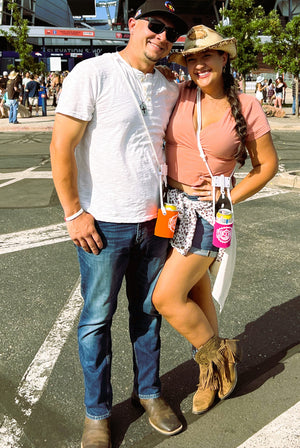 When you're having fun
Can't remember where you put your drink? Never misplace your drink again. Sip-Line® sits right at your side.
When your beverage needs protection
Simply tuck your bottle opener into your can cooler, and your beverage is protected from errant debris.