Return Policy
To be eligible for a free return, the following must be met:
A sip-line.com receipt. We cannot accept returns for purchases made from our authorized distributors.
Return must be made within 30 days of purchase through sip-line.com. Once approved, a pre-paid shipping label will be provided to you.
Any shipping cost from the original order are not refundable.
All additional shipping costs are not refundable.
All merchandise must be unused and undamaged and retuned in its original packaging
Once we have received your return, please allow 15 business days for the refund to process. Refunds will be returned to your original form of payment. We do not offer store credit or gift cards for returned products. Sip-Line® does not accept returns on items that have been custom ordered and are customized.
If you would like to exchange your product, please return your item for a full refund and repurchase on the Sip-Line® website for the correct item.
Please submit a warranty request though our Contact us form on your eligible product and we will get back to you upon review.
Shipping your returns back
We recommend the following when returning your items to us
Make sure box is secure after placing the Sip-Line® into it to ensure there is no damage or theft that occurs during transit. Sip-Line® is not liable for returns that have been compromised during shipment. You may utilize the original product packaging or your own. Please make sure it is secured with shipping tape prior to shipment. Please make sure to cover any old shipping labels with the new label.
Insert any and all paperwork inside of the shipment box. This can include your RMA# or original order number.
Ship per your return label, and obtain a copy of your drop off receipt for your records.
If you should choose to use your own shipper, please include return RMA or original order number inside the box. We recommend selecting a service that includes tracking for your records. Any additional return shipping costs are not refundable.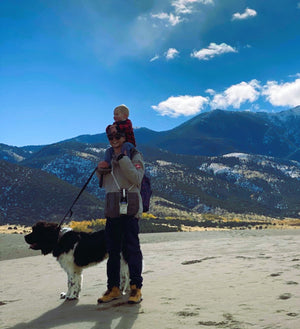 When your hands are full
Lock and load your favorite 12/16oz canned or bottled beverage in your Sip-Line®. Tuck it back or leave it at your side, and like magic, your hands are free!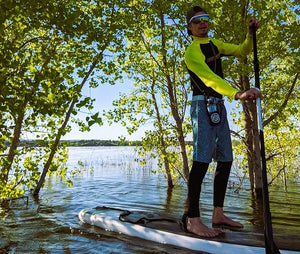 When you're on the move
Worn like a sling, your Sip-Line® will move along its patented pulley to keep your beverage upright as you move. Does not work with cartwheels, we've tried.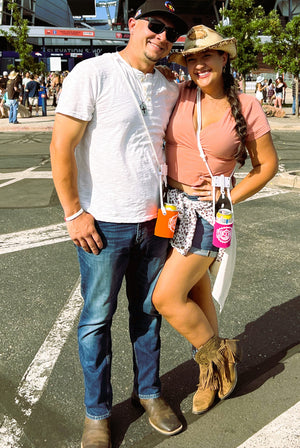 When you're having fun
Can't remember where you put your drink? Never misplace your drink again. Sip-Line® sits right at your side.
When your beverage needs protection
Simply tuck your bottle opener into your can cooler, and your beverage is protected from errant debris.